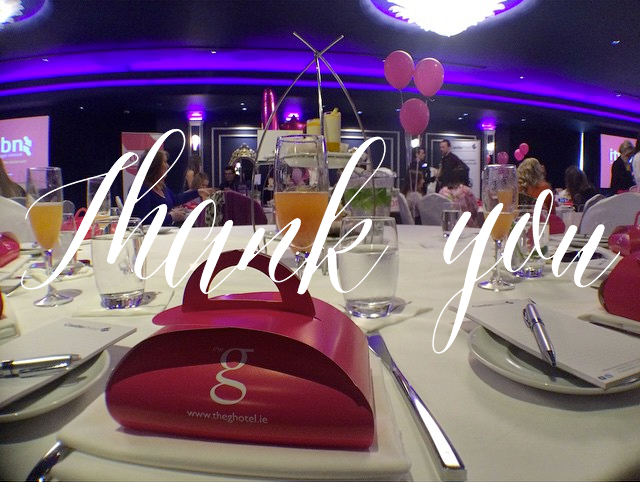 Thank you 'In to the West Blogger Network' for a wonderful day.  Emma (from EmmyLouLou), Aisling (from Pastel Polkadots) and I got the 3 hour bus to galway this weekend to attend the ITWBN blogger event.
Aisling spotted the tickets online and said we should make a girly weekend out of it. I was of course excited to go, but mostly to spend time away with my friends in the lovely g hotel. I did not expect to enjoy the event as much as I did!
I couldn't believe the sense of community and friendship between all these fantastic bloggers. People who have never physically met were greeting each other like old friends and embracing at every table. Fabulously dressed women were turning to ask me who I was, and what I did with genuine interest. I often find it difficult to chat to people, awkwardness takes over but this was a different sort of environment with an electric energy.
I came away from the event with a great goodie-bag of pieces, a new favourite online store (cotton-face.com), a list of wonderful bloggers to connect with, a new found love for gingerbread with prosecco and an online community I genuinely feel apart of. I feel inspired and grateful! Thank you!