We packed the car and drove 5ish hours to Co. Kerry.
Great company, great music, a beautiful house, amazing views, Ripley approved, we'll be back!
We managed to get a lil bit of Go Pro footage, including our makeshift 'Ripley Cam'. (We are now definitely on the market for a dog Go Pro harness if anyone can recommend one?)
We were lucky to have perfect weather for the Dingle Food Festival, Murphys ice-cream was my highlight – Champagne Sorbet and Raspberry
Beautiful weather on a gorgeous beach just before a crazy down pour.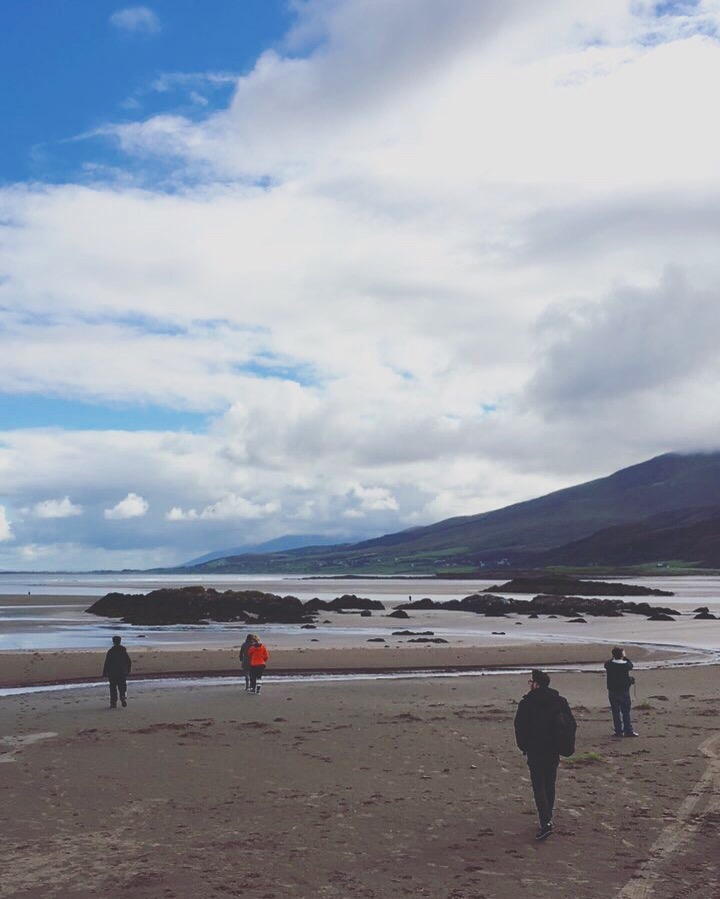 Connors Pass, a little nerve wrecking but completely worth it!