I love Halloween and I love Halloween parties. Halloween isn't a night in our family, it's more of a season and I was really feeling it on Saturday night. I sat in with great movies,  a drink or two and I started a Halloween Spell book DIY for my party 'Potion' mixing station.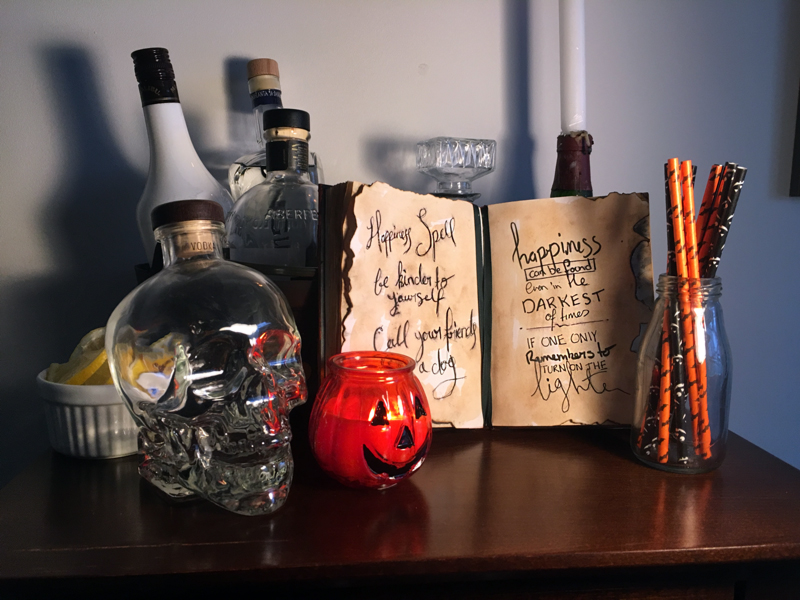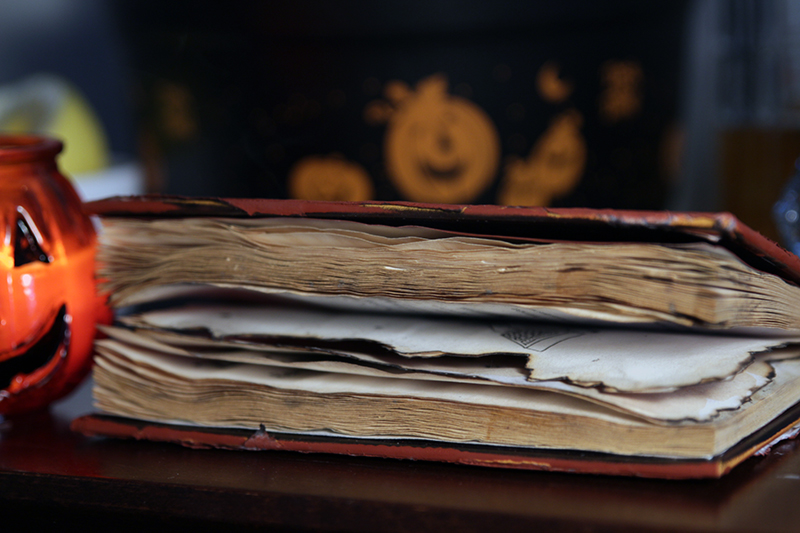 It's pretty easy, you just need a few basics and you can change it up and add more detail to suit your scene.
a book
spray paint, black and brown
glue and kitchen roll
inside sheets of paper
tea bag
ink/ pen for spells
centre piece ribbon
matches/lighter
I cut some thick sketch paper down to size and scribbled my spells in black ink. I didn't focus too much on this as they can be swapped out of the book at any time. There are some great resources on Pinterest for downloadable spell pages – from Disney's Hocus Pocus, Harry Potter and a more authentic victorian design.
I went with my own 'Happiness Spell' and a Dumbledore quote.
Simply stain these pages by rubbing a wet teabag over them and leave to dry. I tea stained the outer pages of the book also.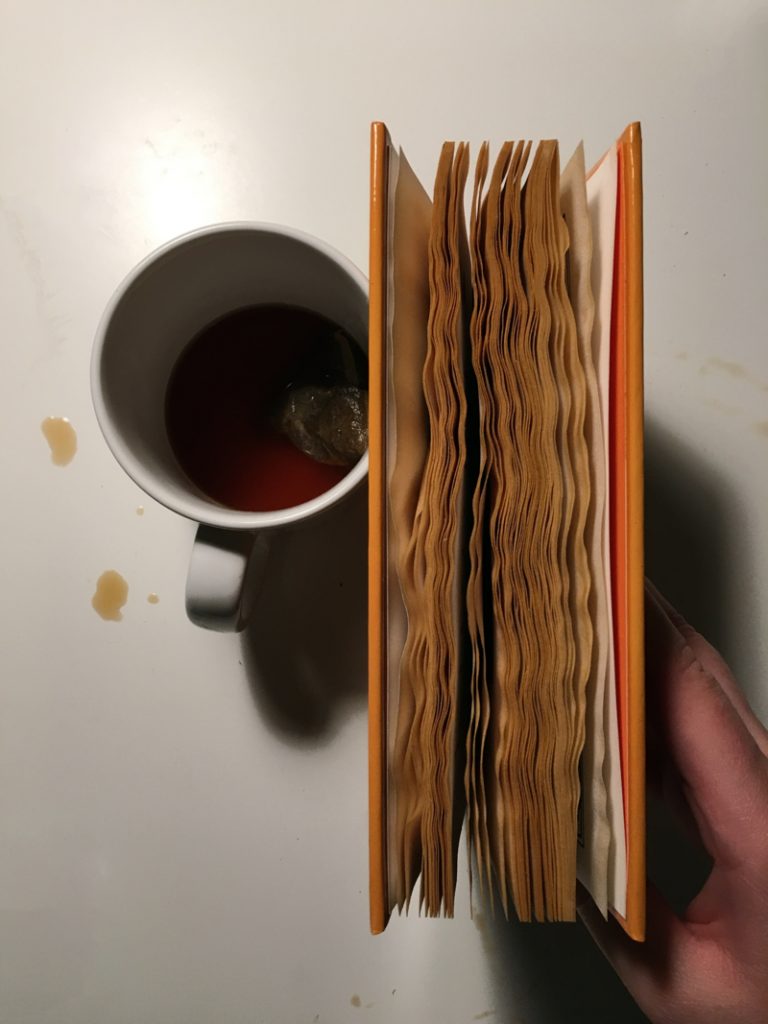 The book cover was just a combination of ripped kitchen towels, glue – left to dry – and spray painted. This is probably not Papier Mâché best practice but it worked for me.
A short time lapse of creating the cover
I glued in my Spell pages into the centre spread and added a mid ribbon down the inner spine. I then burned and charred all the edges with matches. The pages were still damp from the tea staining so it charred and didn't flame.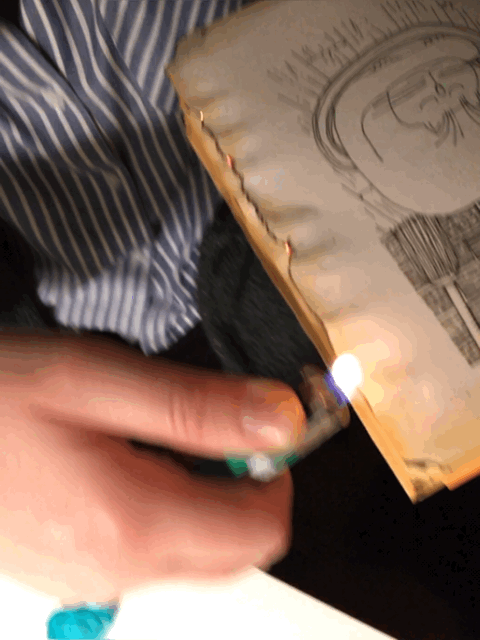 You can add as much detail to the cover as you wish, you can also add many more spell pages – I might add a few more before Halloween weekend. Happy Halloween all and I recommend the Happiness Spell, it works!! 🎃